Canberra, the capital city of Australia, is not only known for its politics and history but also for its flourishing wine industry. Canberra is home to over 30 wineries, each with a unique story and wine-making style. Wine enthusiasts come to Canberra to indulge in some of Australia's best wines. In this article, we'll explore the wine tasting scene in Canberra and discover what makes it special.
History of Canberra's Wine Industry
Canberra's wine industry dates back to the 1970s, when the first vines were planted in the region. Since then, Canberra's wine industry has grown exponentially, and the region is now recognised as one of Australia's premier wine destinations.
The Canberra wine region spans across two distinct areas – the Canberra District and the Hilltops region. The Canberra District covers an area of 3,000 hectares and is home to over 140 vineyards and 33 wineries. The Hilltops region, located about 80 km north-west of Canberra, covers an area of 1,000 hectares and is home to over 25 wineries.
Wine Tasting Experiences in Canberra
Canberra offers a wide range of wine tasting experiences, from cellar door tastings to vineyard tours (e.g. the monthly-run Vine to Wine Tour at Lake George Winery.
Wine tasting in Canberra has become increasingly popular over the past decade. With the growth of the wine industry in the region, visitors to Canberra are discovering the wealth of wineries, vineyards, and cellar doors that the region has to offer. From boutique family-run vineyards to larger commercial wineries, Canberra and its surrounding region has it all.
Canberra's cool climate, with its crisp winters and mild summers, creates ideal growing conditions for a range of grape varieties, providing a perfect environment for producing wines that are distinct in flavour and aroma. The region is particularly known for its Shiraz and Riesling, as well as its emerging Pinot Noir and Chardonnay. Canberra's wines are known for their elegance, complexity and balance, with a focus on showcasing the unique characteristics of the region.
 Here are some example wine tasting destinations in Canberra:
What makes Canberra wineries unique
Wine tasting in Canberra is a unique experience, with many of the wineries located in picturesque rural settings. Visitors can take in the stunning views of the rolling hills and vineyards while enjoying a tasting flight of the region's best wines. The wineries themselves are often architecturally impressive, with some featuring modern designs that blend seamlessly with the natural surroundings (e.g. Shaw Wines). If you're more into the family-vibe, you could consider such wineries as the Vintner's Daughter with their cosy cellar door and farm tours.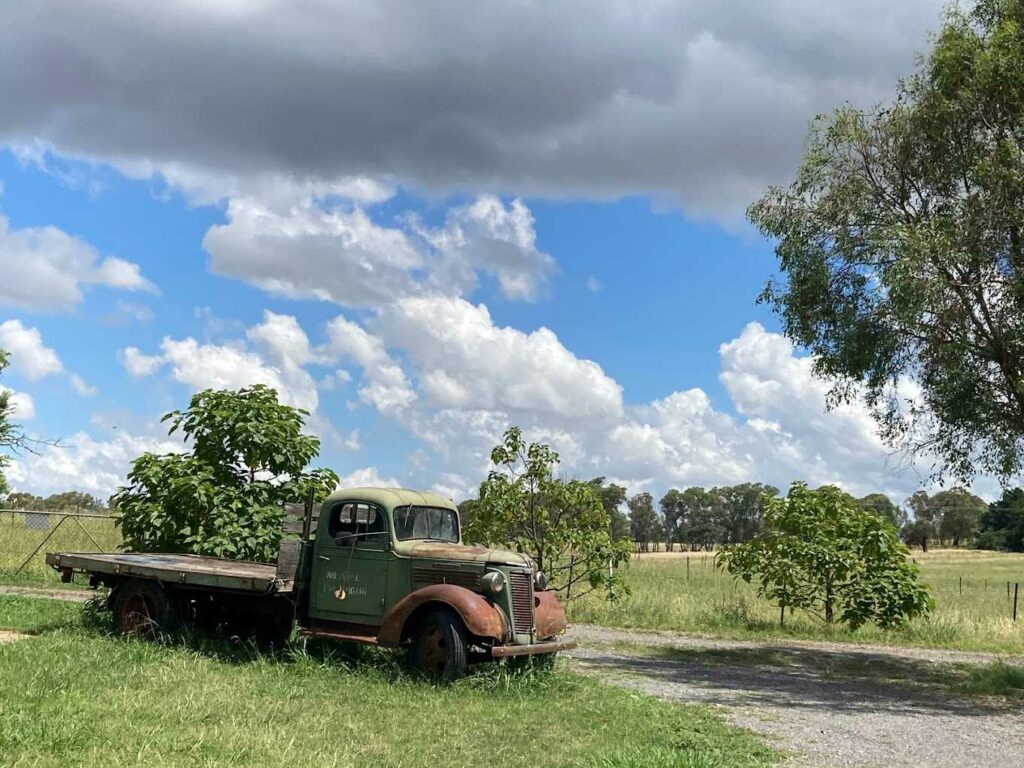 When visiting a winery in Canberra, it's important to take your time and enjoy the experience. Many of the wineries offer guided tastings, where a knowledgeable staff member will guide you through the different wines on offer and explain the unique characteristics of each. Some wineries also offer food pairings, allowing visitors to sample local cheeses and other produce alongside their wine.
Canberra wineries tours: operators
Instead of visiting just one winery, one of the best ways to experience the Canberra wine scene is through a winery tour. Those tours allow you to explore the region's diverse range of vineyards and wineries, learn about the wine-making process, and of course, taste some of the delicious local wines.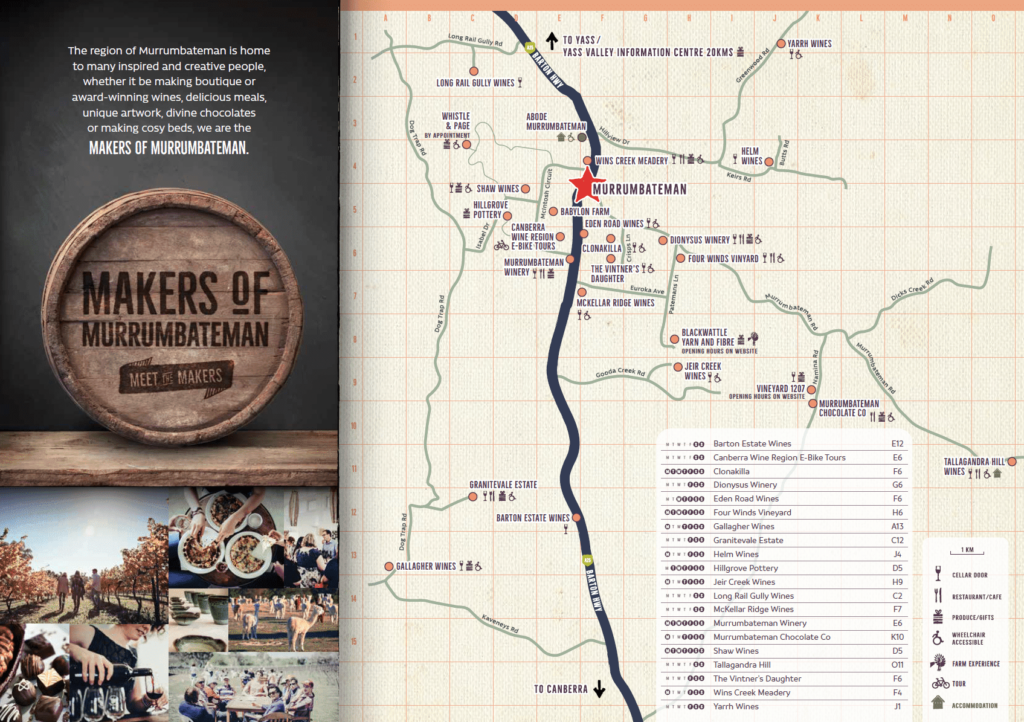 Canberra winery tours are a great way to explore the surrounding region and taste some of the best wines that Australia has to offer. Many tours offer a full-day experience that includes tastings at several wineries, as well as a delicious lunch showcasing local produce. Some tours also include visits to other local attractions, such as the Murrumbateman Chocolate Co.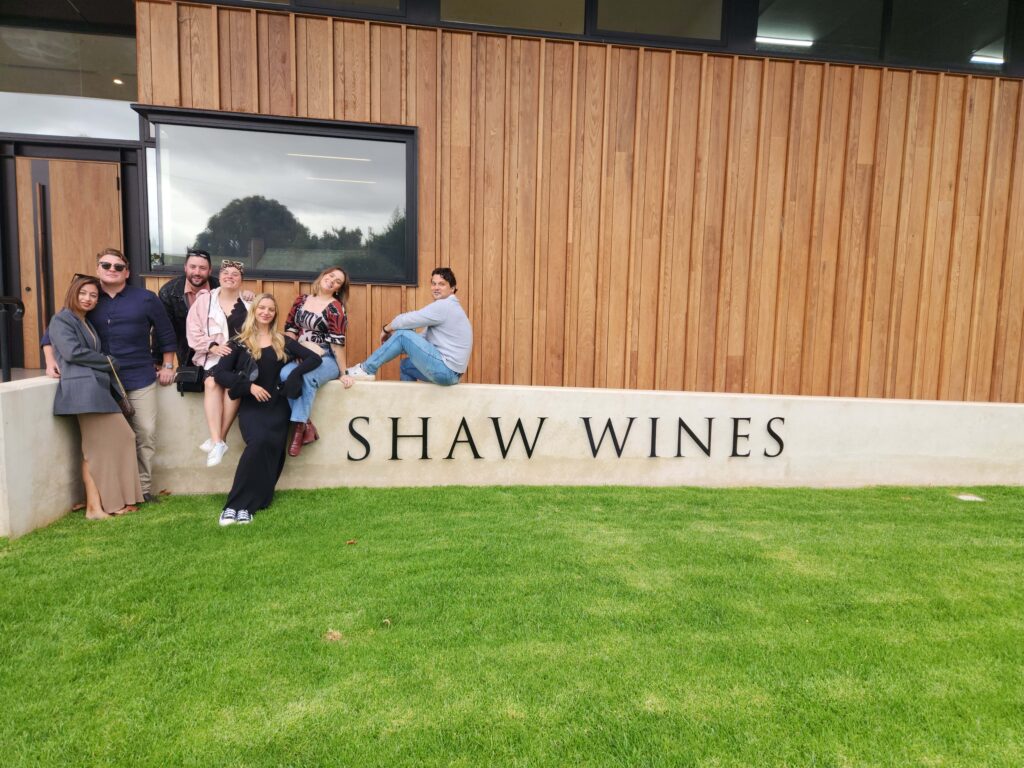 Canberra District Wine Tasting Tour: Merry Heart CBR Murrumbateman Full Day Tour takes visitors to some of the best wineries in the Canberra District, including Clonakilla, Eden Road Wines, and Mount Majura Vineyard. The tour typically includes tastings of around 24 different wines and a 2-course gourmet lunch.
When planning a wine tour in Canberra, it's important to choose the right tour company for your needs.
There are several tour operators in the region, ranging from small, family-run businesses to larger, commercial companies. Some tour operators specialise in certain types of wineries, such as organic or biodynamic vineyards, while others offer a more general tour of the region. The most popular destinations are Murrumbateman and Lake George.
It's also important to consider the type of tour you want to take. Some tours offer a more intimate, personalised experience with small groups and private tastings, while others are larger and more structured with set itineraries. Some tour operators, such as Merry Heart CBR, offer both types of experiences, including transportation to and from your accommodation – which can be a great option if you're in Canberra for a short time and don't have access to a car.
Tips for Wine Tasting in Canberra: self-guided tours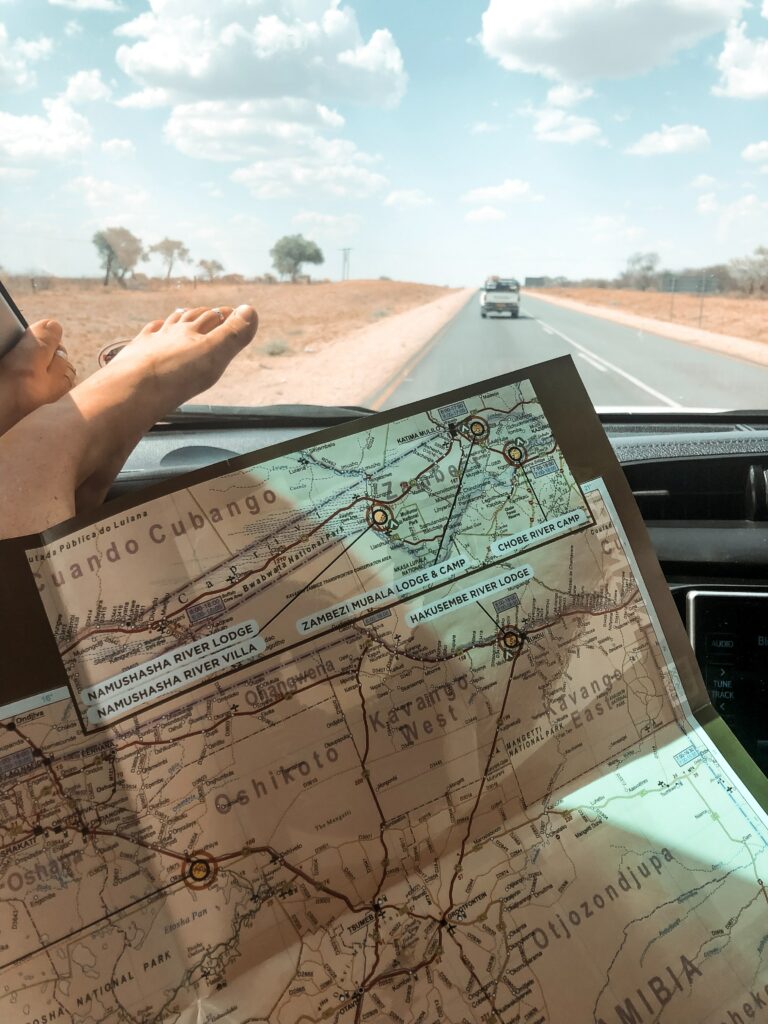 Another popular option for wine tours in Canberra is the self-guided tour. This option allows visitors to explore the region at their own pace and choose which wineries to visit. Some wineries even offer self-guided tasting experiences, where you can sample their wines at your leisure. 
If you're planning a visit to Canberra for wine tasting, here are some tips to help you make the most of your experience:
Prepare an itinerary ahead of time: With so many wineries to choose from, it's important to plan your route ahead of time to make the most of your visit.
Take your time: Wine tasting is all about enjoying the experience, so take your time and savour each wine.
Try something new: Canberra's wineries are known for producing a range of grape varieties, so don't be afraid to try something outside your comfort zone.
Ask questions: The staff at the wineries are knowledgeable and passionate about their wines, so don't be afraid to ask questions and learn more about the region and its wines.
Bring a designated driver: With so many great wines to try, it's important to have a designated driver to ensure a safe and enjoyable experience
However, with Merry Heart CBR's very competitive rates, knowledgeable guides, custom itineraries and
pet-friendliness
, it no longer makes much sense to have a miserable designated driver. 
What Makes Canberra's Wine Scene Unique?
Canberra's wine scene is unique for several reasons. Firstly, the region's cool climate is perfect for growing a wide range of grape varieties, including Riesling, Chardonnay, Shiraz, and Cabernet Sauvignon. The cool climate ensures that the grapes ripen slowly and develop intense flavors, resulting in wines that are complex and elegant.
Secondly, Canberra's winemakers are known for their innovation and experimentation. They are not afraid to push the boundaries and try new winemaking techniques, resulting in wines that are unique and exciting. Such as former CSIRO scientist Ken Helm AM at Helm Wines.
Thirdly, the wineries in Canberra are small and family-owned, which means that visitors can expect a personalized and authentic wine tasting experience. Many of the wineries in Canberra offer cellar door tastings, where visitors can sample a range of wines and chat with the winemakers themselves.
In addition to visiting wineries, there are plenty of other things to do in the Canberra region. The city itself is home to many fantastic restaurants, bars, and cafes, making it the perfect place to relax after a day of wine tasting. The region is also home to several national parks and nature reserves, offering stunning views and opportunities for outdoor activities such as hiking and cycling.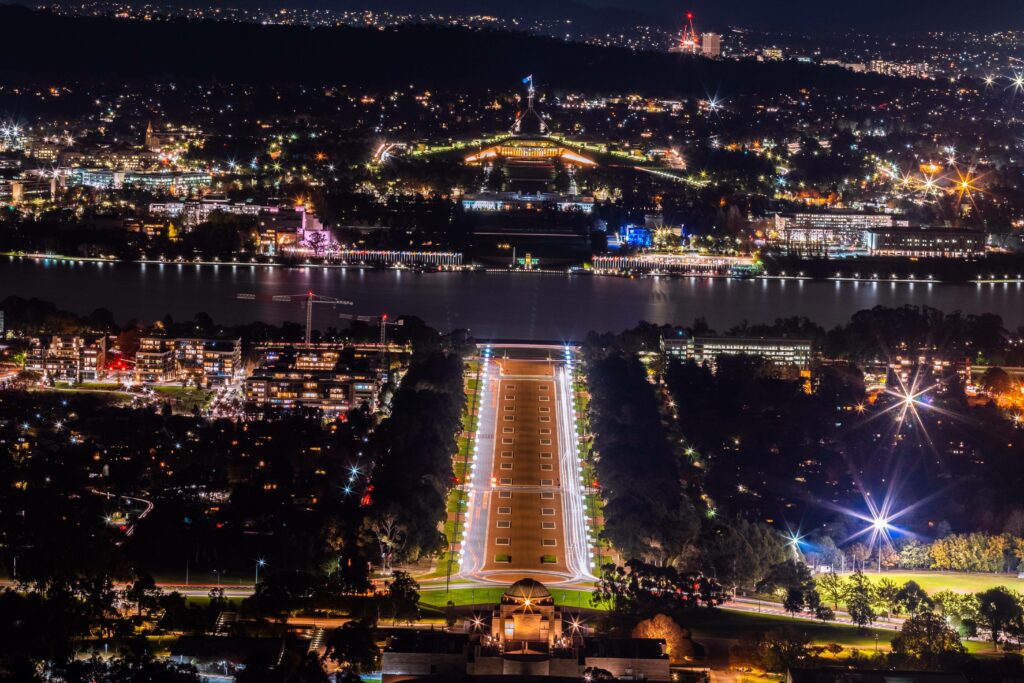 Wine tasting in Canberra is a unique and exciting experience, offering visitors the opportunity to sample some of the best wines in Australia in a stunning rural setting. The region's cool climate and unique terroir create wines that are elegant, complex and balanced, with a focus on showcasing the characteristics of the region. With over 30 wineries to choose from, there's something for every wine lover in Canberra. So why not plan your visit today and discover the hidden gem of Australian wine country.
If you're planning a trip to Canberra and are interested in wine tasting, be sure to consider a winery tour. With so many great tour operators and wineries to choose from, you're sure to find the perfect experience for your needs. Whether you're a seasoned wine lover or a newcomer to the world of wine, the Canberra region has something for everyone.