Introduction
The picturesque region of Murrumbateman in New South Wales, Australia, is renowned for its splendid wineries and breathtaking vineyards. Beyond the tantalizing wines, visitors can also indulge in a variety of delectable lunch options. From quaint cafes to gourmet restaurants, Murrumbateman offers an array of culinary delights which perfectly complement the region's fine wines.
In the Murrumbateman wineries region, you won't be short on cheese and meat platters as most cellar doors offer them. But if you're looking for something more greasy and filling, then read below.
1. Olleyville at Shaw Wines Vineyard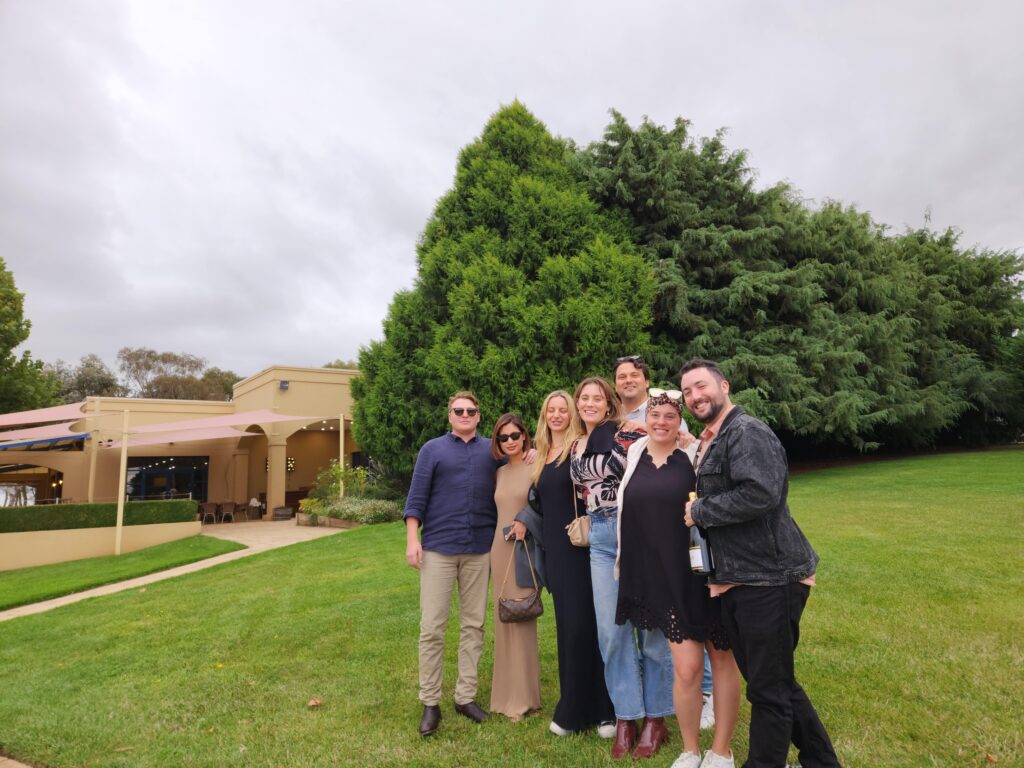 Situated within the Shaw Wines Vineyard Estate complex, Olleyville is a must-visit for food enthusiasts. This restaurant prides itself on using fresh, local produce to create innovative dishes which celebrate the region's flavours. Enjoy a multi-course tasting menu or opt for à la carte selections like slow-cooked pork belly or crispy-skinned barramundi. The impeccable service and thoughtfully curated wine list make Olleyville an unforgettable dining experience.
2. Four Winds Vineyard Estate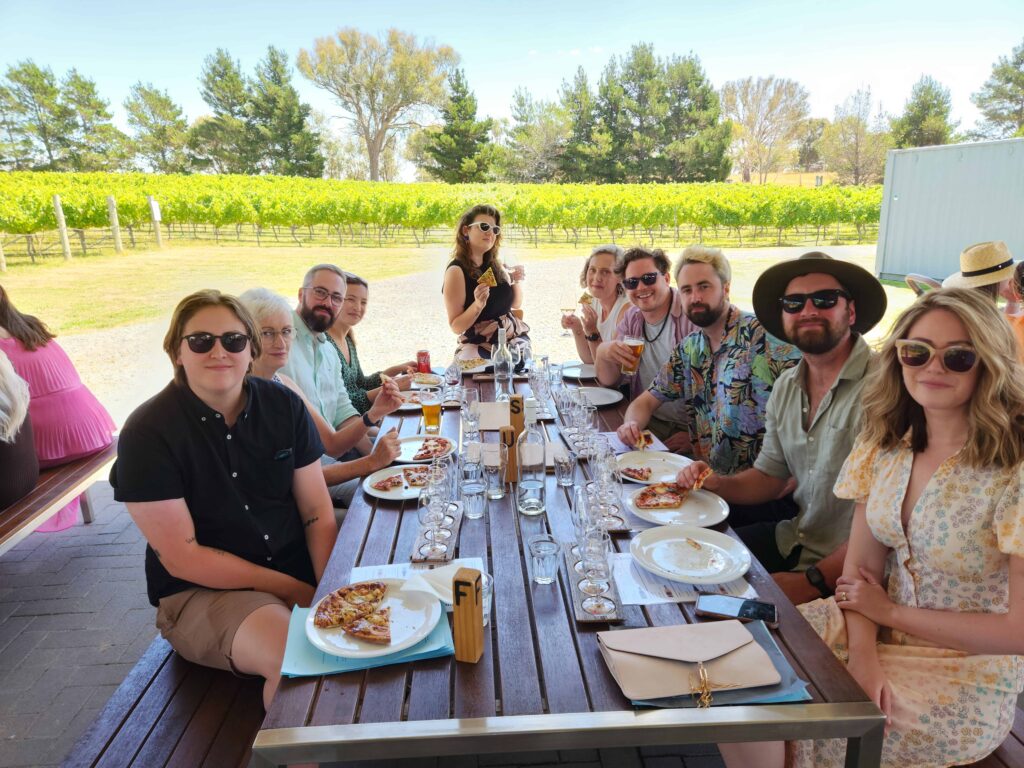 Four Winds Vineyard is a hidden gem in Murrumbateman, offering not only exceptional wines but also a delightful café experience. Their outdoor picnic area is the perfect spot to savor a scrumptious lunch while enjoying panoramic views of the vineyards. Choose from a selection of gourmet platters, artisan pizzas, and seasonal salads, all made with fresh and locally sourced ingredients. Don't forget to pair your meal with a glass of their superb wines for a complete sensory experience.
Tip: Book in advance!
3. Murrumbateman Country Inn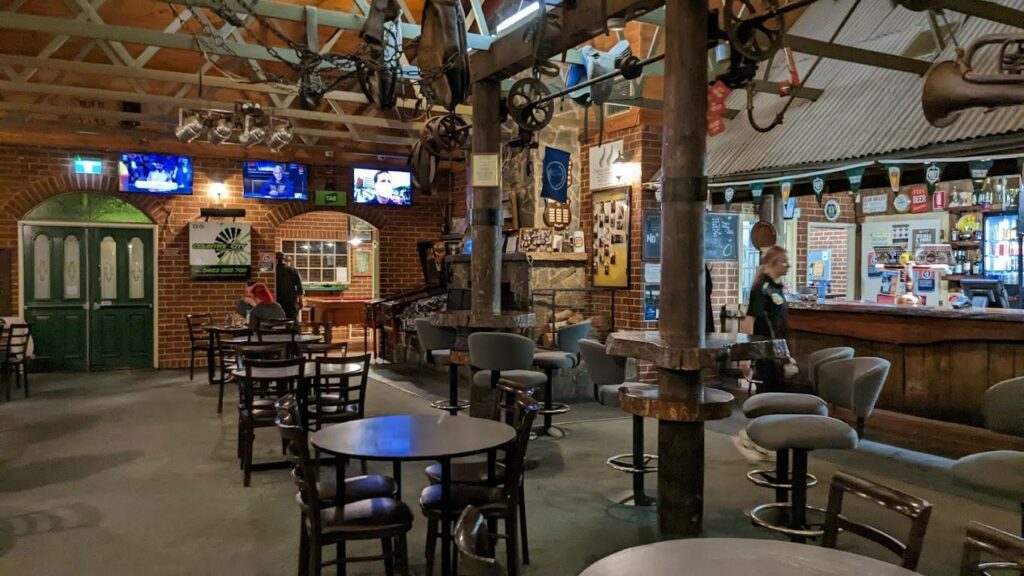 Nestled in the heart of Murrumbateman, the Murrumbateman Country Inn offers a charming and relaxed dining experience. Their bistro-style restaurant showcases a menu inspired by regional and seasonal produce. Feast on hearty dishes such as slow-cooked beef cheeks or indulge in their signature steak with red wine jus. The Inn's cozy atmosphere and friendly staff create a warm and inviting ambiance.
Tip: There are also larger tables inside to seat large bookings.
Conclusion
Murrumbateman's wineries not only offer exceptional wines but also a diverse range of lunch options to please every palate. Whether you're in the mood for casual dining or a gourmet feast, the region's eateries deliver delightful culinary experiences. From Olleyville at Shaw Vineyard to Murrumbateman Country Inn, these establishments ensure that your visit to Murrumbateman is a true gastronomic adventure.