Murrumbateman is home to some of Australia's finest wineries, where you can taste a wide range of award-winning wines made from locally grown grapes. The cool climate of the region creates a unique terroir, resulting in wines that are elegant, complex, and full of flavor. Whether you prefer red or white, sweet or dry, there's something for every palate in Canberra's wineries. Many wineries also offer tours of their vineyards and cellars, providing an opportunity to learn about the winemaking process and the history of the region. So if you're looking for a fun and educational day out, head to Murrumbateman for some of the best wine tasting experiences in Australia.
If you haven't already, you can see the full list of Murrumbateman wineries with cellar doors here, all with the latest live reviews and photos in one convenient place.
In assessing which wineries' cellar doors are most pet-friendly, they have been rated based on:
where the pets will be located,
your proximity to them whilst wine tasting, 
shade, and
presence of heaters.
The latter because of how cold open areas can become during peak weather seasons in the cool-climate Canberra region. Almost none have fans during summer, but there is often shade and drinking water available.
Don't forget that Merry Heart CBR is pet-friendly on all private tours.
All assistance dogs are obviously welcome on any of the tours.
Because of food regulatory requirements, most wineries' cellar doors can not allow pets indoors and this is something outside of their control. 
The below rating are based solely on pet-friendliness. Not the quality of wines or other factors. Cellar Doors have been contacted for comment.
Murrumbateman Winery - 5/5
Murrumbateman winery is one of the most pet-friendly wineries in Murrumbateman. Dogs are welcome in the outdoor seating area. So you can sit outdoors to have tastings and cheese platters with your pet. It is a tent-like area with heaters so you're all cosy with a glass in one hand and the other petting your dog. 
There are also friendly vineyard doggos who often come to welcome the visitors. On that note, make sure your dog is friendly.
Murrumbateman Winery also has a "Mollie Sav Blanc" label named after the winery dog Mollie –a part of the proceeds from those sales go to ACT RSPCA.
The Vintner's Daughter - 5/5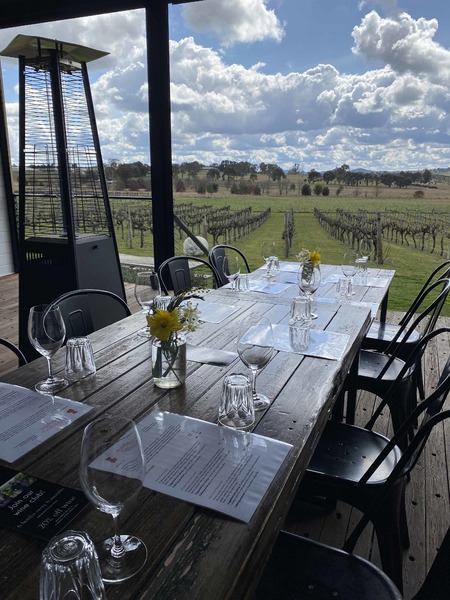 Pets are most welcome here. 
They can sit with you outside in the verandah overlooking the vineyard, with heaters (pictured).
Have I mentioned that they also run farm tours?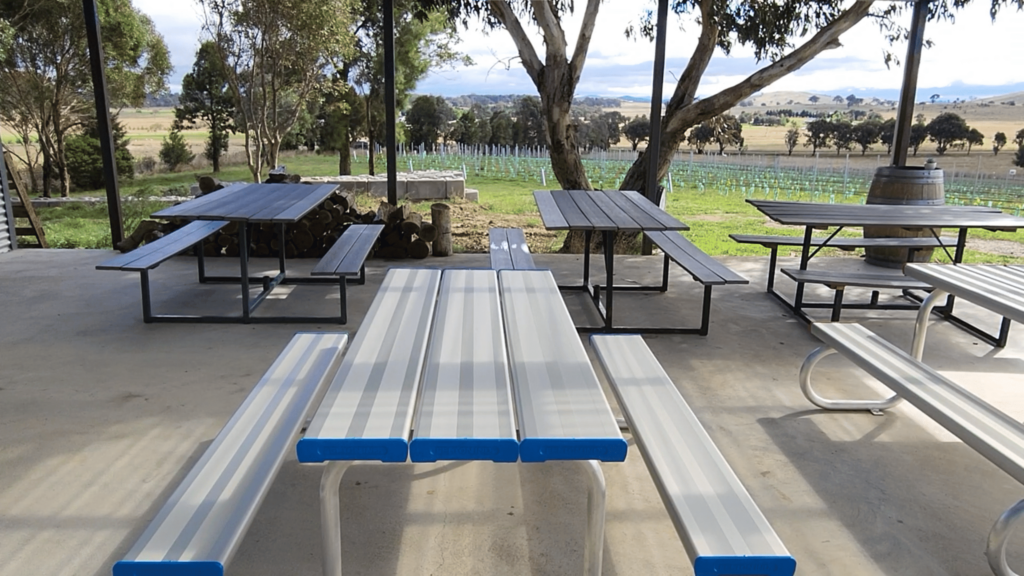 Four Winds Vineyard - 4/5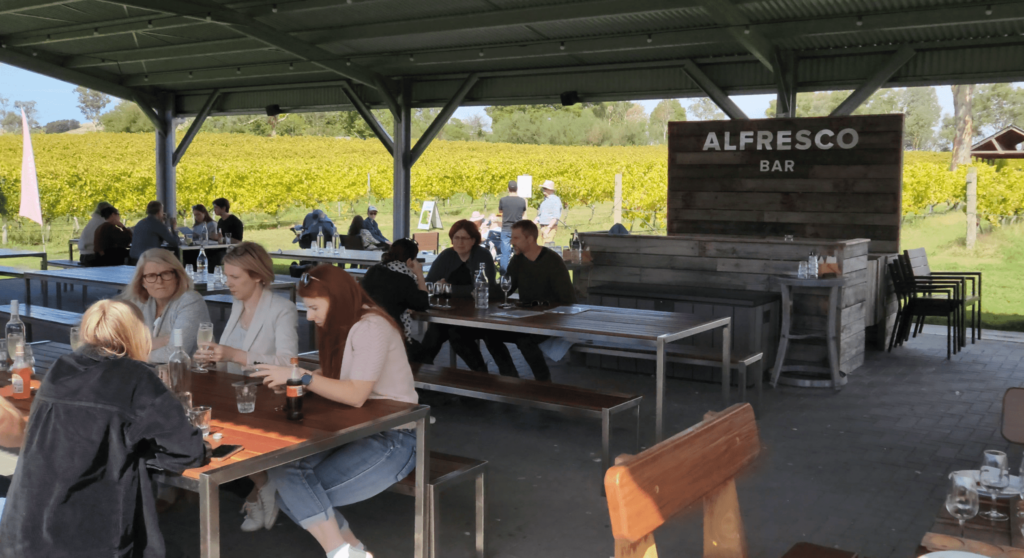 Your pet can join you in the large covered seating area outdoors whilst wine tasting. There are also winery lunches, such as pizzas and build-your-own charcuterie board deli fridge – so expect their gorgeous eyes to shine. No heaters observed, but there are plenty of blankets and cushions to ensure that the guests are as cosy as possible.
McKellar Ridge Wines - 4/5
Dogs can stay outdoors, where tastings could also be held. There are outdoor pergolas providing shade, but no heaters.
Dogs are allowed in the covered outdoors area, where you can join them for tastings. There are no heaters outdoors.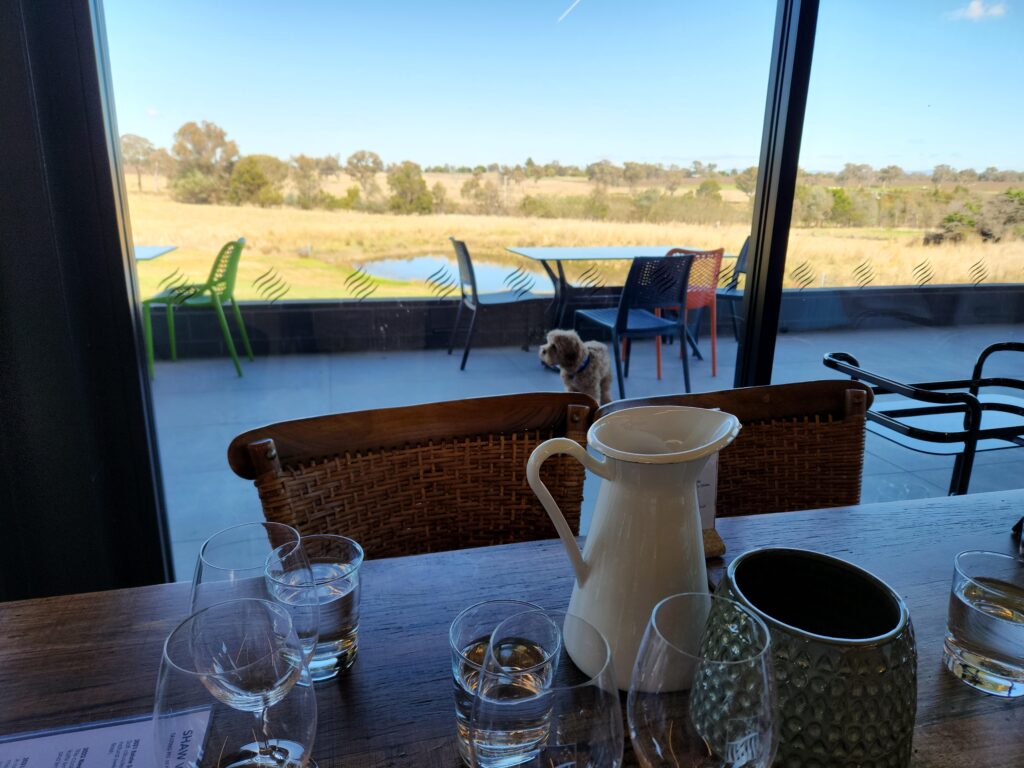 All wine tastings are held indoors.
Dogs must be on leash in the Outdoor Terrace, but you can still have a glass of wine and a vineyard platter in the terrace. No heaters observed. 
So, you might want to first take your pet to the non-tasting Outdoor Terrace, go back inside for the tastings whilst keeping an eye out through the glass, and then go back and join them in the Outdoor Terrace with a glass in hand. They will be very excited to be physically close to you again.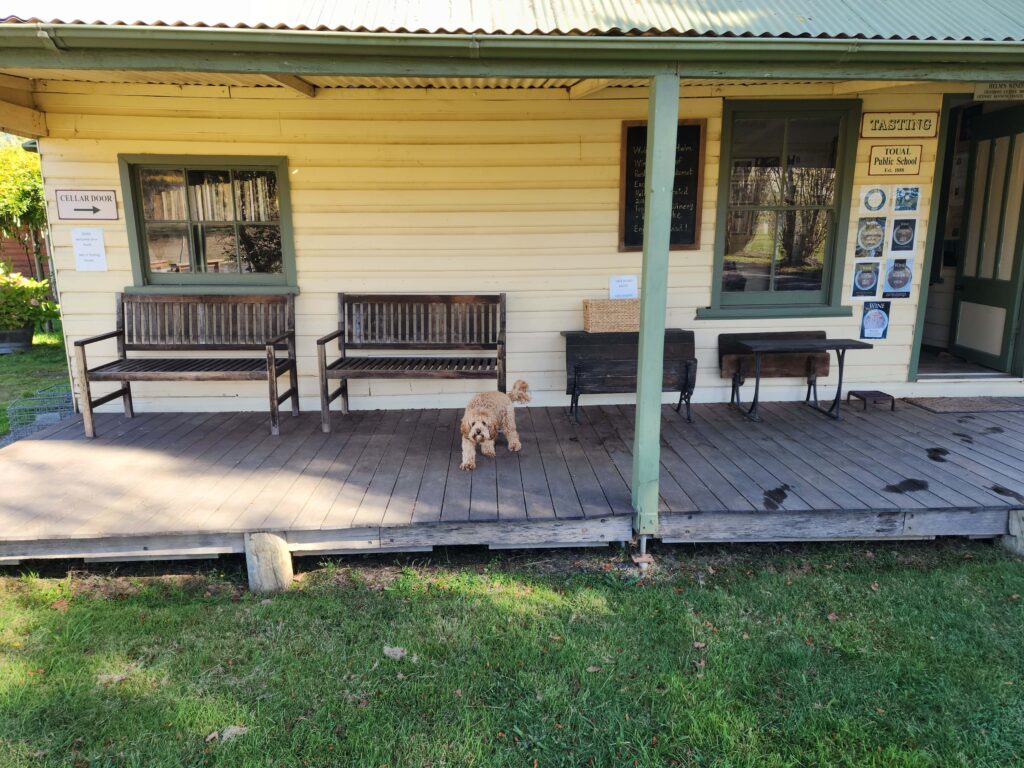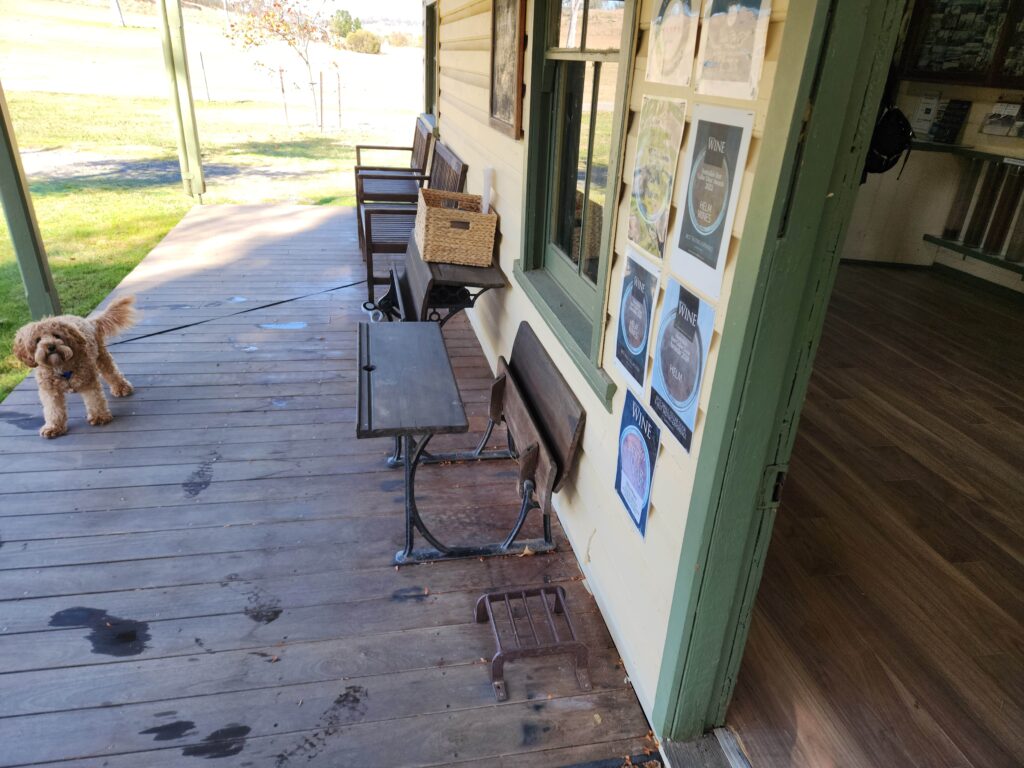 Long Rail Gully (temporarily closed) - N/A
To be updated.
Canberra Dog Walks - everything you need to know about dog friendly Canberra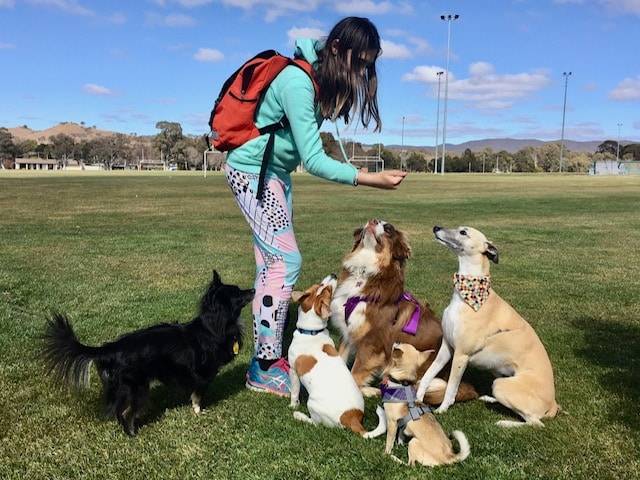 Where can I take my dog for a beautiful walk? Where can I give my dog some safe off leash time? What are the best dog friendly cafés near me? Where can I take my dog swimming off leash? Where can I access dog training help? What are the regulations in the ACT for walking my dog?
You can find the answers to these questions and more all in one place! Just go to 
Canberra Dog Walks
.
All information is provided free by locals in the know, inspired by a love of Canberra, walking and dogs.
Travenuity - worldwide tips and guides on dog-friendly travel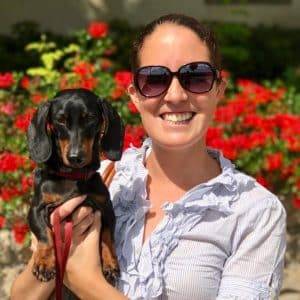 You can also check out
Travelnuity 
which has a wealth of world-wide information on dog-friendly travel, including dog-friendly transport, accommodation, packing lists and outings to do with your dog
Lost for choice but still looking to explore the vibrant capital city of Australia, why not consider taking a Canberra day tour to the Canberra wine region and support your local community? Let Merry Heart CBR suggest an itinerary and take you on a tour suited to your palate, pet arrangements, food intolerances and preferred 'vibe' (which may include your food intolerances). These wine tours offer a fantastic opportunity to discover the region's rich history, stunning architecture, and beautiful natural landscapes. A Canberra wine tour takes you on a journey through the picturesque countryside surrounding the city, where you can sample some of the region's best wines. Whether you're a history buff, a wine enthusiast, or simply looking for a fun day out, a Canberra day tour or Canberra wine tour is the perfect way to experience all that this beautiful city has to offer.
So why wait? Book your wine tour today and get ready for an unforgettable adventure in Canberra!
Updated: Tuesday 9 May 2023.
Please comment below with your thoughts.
DISCLAIMER: Merry Heart CBR does not guarantee that the Website will be secure or free from bugs or viruses or function without interruption or errors. The Website is provided on an "as is" and "as available" basis. You are responsible for configuring your information technology, computer programmes and platform to access the Website. You should use your own virus protection software. By accessing the Website, you assume all risks associated with its use, including but not limited to the risk that your computer, software or data may be damaged by any virus transmitted by the Website or by any Third Party Content or Third Party Website.. To the extent permitted by law, Merry Heart CBR excludes all warranties, guarantees, conditions and representations (whether express or implied) that may apply to the Website or any Content on it. Merry Heart CBR will not be liable to you for any loss or damage of any kind, whether in contract, tort (including negligence), even if foreseeable, arising under or in connection with: (a) your use of, or inability to use the Website; or (b) your use of or reliance on any Content or material displayed on the Website, including any direct, indirect, special, incidental, consequential or punitive damages, which includes, but is not limited to, loss of revenue or profits or business or anticipated savings, loss of use or goodwill or reputation, loss of data, even if such loss was foreseeable. Every effort is made to keep the Website up and running smoothly. However, Merry Heart CBR does not take responsibility for, and will not be liable for, the Website being unavailable due to technical issues beyond its control.