Wine has long been a companion to humanity's journey through time, and during the era of Jesus, it was no different. We will delve into the wine scene of ancient Israel, uncovering the varieties, styles, quality, terroir, and surrounding wine regions of that period. Then, we will pivot to the present, examining modern winemaking practices in Galilee, Bethlehem, and Israel, and the complexities of wine activism and boycotts. Throughout, we'll keep it simple and refer to Cremisan Winery's story
Cremisan Winery is nestled in the heart of the Bethlehem region of the West Bank. It is a unique and historically significant winemaking institution. Its story intertwines with the rich tapestry of the region's history, culture, and winemaking traditions.
Wine Varieties in Israel at the Time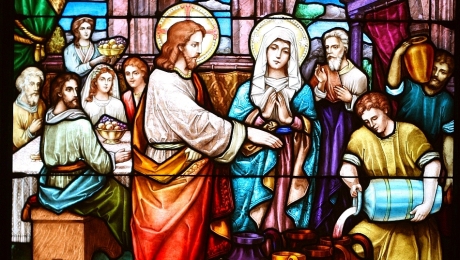 In the time of Jesus, the land now known as Israel cultivated a diverse range of grape varieties. Indigenous grapes like Sultaniye, Marawi, and Muscat of Alexandria thrived in the local soil. These grape varities were specific to the region and laid the foundation for the wines of the time.
Wines of ancient Israel offered a spectrum of flavors, ranging from sweet to dry. Some were sweetened with natural elements such as honey and spices, but others followed the path of natural fermentation to become dry. Simplicity was at the core of these wines.
Wine Styles
Cremisan Winery has played a pivotal role in preserving and celebrating local grape varieties, some of which have those ancient origins. Varieties like Hamdani, Jandali, and Dabouki showcase the indigenous grapes that have been part of the region's viticultural heritage for centuries.
On the other hand, the Canberra region is ideally suited for the white grape varieties, including Chardonnay, Riesling, and Sauvignon Blanc. Firstly, Chardonnay thrives in this climate, producing wines with notes of citrus and stone fruit. Secondly, Riesling benefits from the region's cool nights, resulting in crisp, aromatic wines with a zesty acidity. Thirdly, Sauvignon Blanc finds its expression in the Canberra terroir, displaying vibrant acidity and vibrant tropical fruit flavors. Additionally, Shiraz and Cabernet Sauvignon excel among red grape varieties, creating robust and complex wines.
Quality of Wine
The quality of wine in ancient Israel was as varied as the flavors themselves. While some wines were crafted for everyday consumption, others were reserved for exceptional occasions – think weddings! These wines often underwent aging in clay jars, enhancing their complexity and character.
One of Cremisan's defining features is its commitment to traditional winemaking practices. This is why it sometimes ages wines in clay jars and oak barrels, but it also embraces contemporary techniques to ensure the production of high-quality wines that meet modern standards.
Terroir and Weather
Ancient Israel's terroir and Mediterranean weather conditions significantly influenced wine production. There, it was characterised by warm, dry summers and mild, wet winters, provided an ideal environment for those grape varieties. Also, adding to the unique terroir, the different soil types across the region produced distinctive notes tin the wines.
Cremisan winery is nestled among terraced vineyards that cling to the hillsides around Bethlehem. The region's unique terroir is characterised by limestone-rich soils, moderate temperatures and elevation, and has proven ideal for grape cultivation.
Surrounding Wine Regions
Beyond Israel's borders, several neighboring regions were known for wine production. Galilee, in particular, was celebrated for its vineyards and the quality of its wines. These neighboring regions shared their wine expertise and influenced the flavours of the local wines.
Most Expensive Wines at the Time
In the mosaic of wines available, there were those of particular prestige and expense. These luxury wines, often reserved for the elite, were aged longer, resulting in more profound and sophisticated flavour profiles.
Winemaking Practices in Galilee, Bethlehem, and Israel Today
Fast-forward to the present, and modern winemaking practices in Galilee, Bethlehem, and Israel have evolved considerably. These regions have emerged as key players in the nation's wine industry, with growing export markets.
Cremisan Winery: Popular wine styles
Cremisan Winery boasts a diverse range of wines, including reds, whites, and dessert wines. There, they still champion local grape varieties like Hamdani, Jandali, and Dabouki, preserving the rich heritage of the region.
The wines
1. Reds with Richness:
Cremisan Hamdani Red: This red wine is crafted from Hamdani grapes, a local Palestinian variety. It exhibits a rich, ruby-red color and offers aromas of red fruits and spices. The palate is well-balanced, with flavours of plum and blackberries. So, this wine should pair wonderfully with grilled meats and hearty dishes.
2. Whites with Elegance:
Cremisan Hamdani White: Made from the indigenous Hamdani grape variety, this white wine showcases a pale straw color and delicate aromas of green apples and citrus. It has a crisp, refreshing acidity; thus making it a perfect companion for seafood and salads.
3. Unique Blends:
Cremisan Star of Bethlehem: This blend combines Chardonnay, Sauvignon Blanc, and Riesling grapes to create a well-rounded, complex white wine. It offers aromas of tropical fruits, and its vibrant acidity pairs wonderfully with grilled fish and poultry.
More wines!
4. Dessert Delights:
Cremisan Botrus: This sweet dessert wine is crafted from the Muscat of Alexandria grape variety. It showcases golden hues and indulgent aromas of apricot and honey. With a luscious sweetness balanced by fresh acidity. So it pairs exquisitely with desserts and cheese platters.
5. Ancient Aged Wines:
Cremisan Limited Editions: Cremisan Winery also produces limited-edition wines which reflect their dedication to preserving ancient winemaking techniques. These wines are often aged in clay jars and oak barrels, resulting in depth and complexity.
6. Sparkling Surprises:
Cremisan Blanc de Blancs: For lovers of bubbly, Cremisan offers a delightful sparkling wine. It is made from 100% Chardonnay grapes and exudes notes of green apples and citrus, with fine, persistent bubbles. Luckily, it's a sparkling wine suitable for any celebration.
7. Traditional Terroir:
Cremisan Terra Sancta Series: This collection is a tribute to the winery's unique terroir. It features wines made from grapes grown in the region's limestone-rich soil, which captures the essence of the land.
Therefore, Cremisan Winery's specialties encompass a wide range of wine styles, from robust reds to elegant whites. And from sweet dessert wines to sparkling delights. What unites them is the winery's dedication to preserving local grape varieties, honoring tradition, and showcasing the unique terroir of the Bethlehem region.
Wine Activism and Boycotts
The world of wine, like other facets of life, is not immune to politics and activism. Israel's wine industry has encountered boycotts and controversies linked to the Israeli-Palestinian conflict. These issues have raised ethical questions concerning support for certain wineries and their practices.
Visitors from around the world come to explore the winery's offerings and gain insight into the unique heritage and traditions of the region. Wine tastings and tours offer a glimpse into the intertwined worlds of winemaking and history.
A Toast to the Past and Present
Cremisan Winery has faced its share of challenges over the years, including political and economic pressures. But the winery continues to thrive and produce wines that reflect the character of the land and the people who tend to its vineyards.
A Legacy of Centuries
Today, Cremisan Winery stands as a testament to the enduring power of winemaking traditions. As discussed, it produces a diverse portfolio of wines, including reds, whites, and dessert wines, all crafted with precision and care.
Salesian missionaries established the winery in the late 19th century. Dedicated to both their faith and their craft, they still recognised the exceptional winemaking potential of the Bethlehem area. Thus, they laid the foundation for what would become a celebrated winemaking tradition.
The significance of Cremisan Winery transcends its role as a producer of fine wines. It reminds us that wine can be more than a beverage; it can also be a vessel for culture and history. Consequently, it is a testament to the enduring power of winemaking traditions and the resilience of the human spirit.