The Murrumbateman Moving Feast is just around the corner, running 30 Sep to 1 Oct 2023, just 40 minutes from Canberra.
When it comes to food and wine events, Murrumbateman Moving Feast in Australia and Palm Springs Wine Festival in the United States are two gatherings that bring people together to celebrate the pleasures of eating and drinking. In this article, we'll dive into the key differences between these two events, without fancy words or overhyped descriptions, to help you understand what sets them apart.
Murrumbateman Moving Feast: A Taste of Australia
Murrumbateman Moving Feast is a food and wine festival held in the Murrumbateman region, just a short drive from Australia's capital, Canberra. This event showcases the best of the local food and wine scene, emphasizing simplicity and genuine flavors.
Palm Springs Wine Festival: Sipping in the Sunshine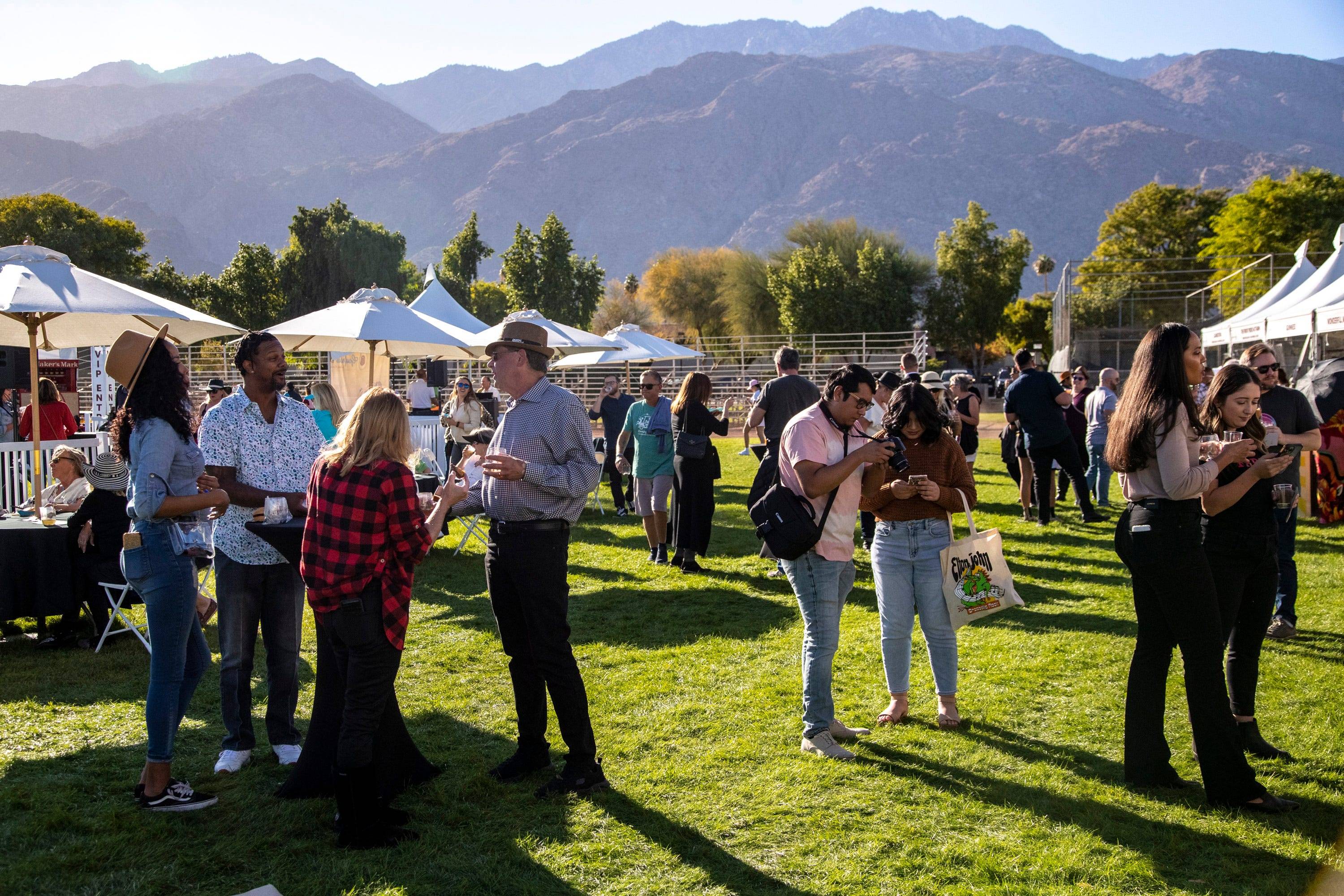 Palm Springs Wine Festival, on the other hand, is hosted in the sunny city of Palm Springs, California. This festival is all about wine, offering a variety of wine tasting experiences in the desert climate.
Location Matters
Murrumbateman Moving Feast takes place in the picturesque countryside of Australia. It's a relaxed affair, with visitors hopping from one winery or eatery to another, taking in the rolling hills and serene landscapes.
Palm Springs Wine Festival, in contrast, brings the party to the desert oasis of Palm Springs. Here, you'll find wineries set up in glamorous venues, often accompanied by live music and entertainment.
The Food Scene
At Murrumbateman Moving Feast, the focus is on showcasing local produce and flavors. You'll find dishes that celebrate the region's agricultural heritage, from farm-fresh vegetables to succulent meats. It's all about keeping it down-to-earth and delicious.
Palm Springs Wine Festival features food too, but it's not the main star. You'll enjoy wine pairings with gourmet bites, often with an upscale touch. Think appetizers that complement the wine, rather than hearty meals.
The Wines on Offer
In Murrumbateman, you'll discover a wide range of wines, with an emphasis on cool-climate varieties like Riesling and Shiraz. These wines are known for their fresh and crisp flavors, making them perfect for sipping in the Australian countryside.
In Palm Springs, the focus is solely on wines. You'll have the chance to taste a variety of wines from different regions, including some international selections. It's all about finding the perfect wine to suit your palate.
Event Vibe
Murrumbateman Moving Feast has a laid-back and family-friendly atmosphere. It's a time to relax, enjoy good food, and sip wine while taking in the scenic views. There's no rush here, just a sense of community and appreciation for local flavors.
Palm Springs Wine Festival, being set in the sunny oasis, has a more glamorous and party-like vibe. It's a place to see and be seen, with people dressing up for the occasion. Live music and dancing often add to the festive atmosphere.
Climate Considerations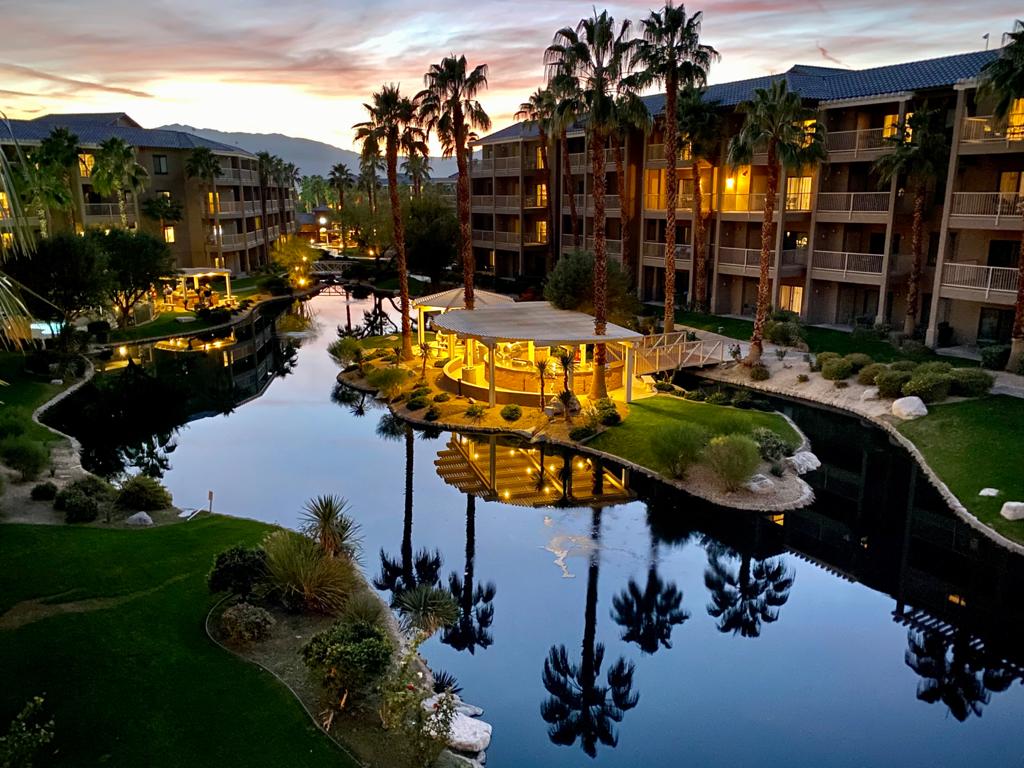 The climate in Murrumbateman is influenced by its elevation, leading to cool nights and sunny days. This climate is ideal for producing cool-climate wines and fresh produce.
Palm Springs, on the other hand, is known for its desert climate. It's sunny and dry, creating a different ambiance for wine tasting, with warm temperatures throughout the year.
Ticket Prices
Murrumbateman Moving Feast offers affordable ticket options, $30 savoury fares and $20 for desserts, making it accessible to a wide range of visitors. You can enjoy a day of tasting without breaking the bank.
Palm Springs Wine Festival, due to its upscale vibe and glamorous venues, tends to have higher ticket prices. It's an event for those looking for a premium wine experience.
Family-Friendly vs. Adult-Oriented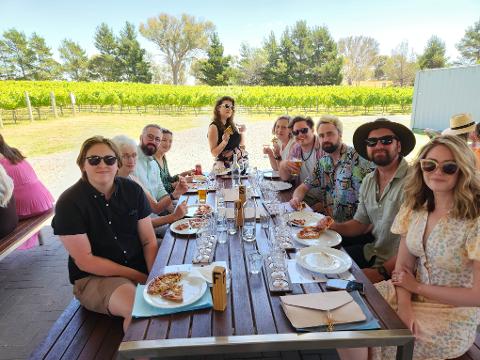 Murrumbateman Moving Feast welcomes families, with activities for kids and a relaxed atmosphere. It's an event where you can bring the whole family for a day of fun.
Palm Springs Wine Festival is more geared toward adults, given its upscale setting and focus on wine tasting. It's an occasion for grown-ups to enjoy wine and socialize.
Transportation
In Murrumbateman, many visitors choose to drive between wineries and eateries, as they are often located within a short distance from each other. Other brighter guests choose a Merry Heart CBR winery tour – making sure everything is taken care of.
In Palm Springs, transportation may be a consideration, especially if you plan to indulge in wine tasting. Some visitors opt for designated drivers or ride-sharing services.
What you waiting for?
Distinctions appealed to you? Want to come visit this Septermber/October 2023? You can book today on the homepage. In the world of food and wine events, Murrumbateman Moving Feast and Palm Springs Wine Festival offer distinct experiences. Murrumbateman keeps it down-to-earth, celebrating local flavors in a relaxed setting. In contrast, Palm Springs adds a touch of glamour and sophistication to wine tasting in the desert sun. Whether you prefer the simplicity of Murrumbateman or the glitz of Palm Springs, both events promise a good time with food, wine, and community, each in its own unique way.