Each year, Canberra comes alive with the vibrant festivities of Oktoberfest Parklands. Originating in Munich, Germany, Oktoberfest has grown into a global celebration of Bavarian culture. In Canberra, it's an opportunity to immerse yourself in German traditions without leaving the city. This guide will walk you through the celebrations, history, mouthwatering food and drinks, and all the essential details you need to enjoy this lively event.
History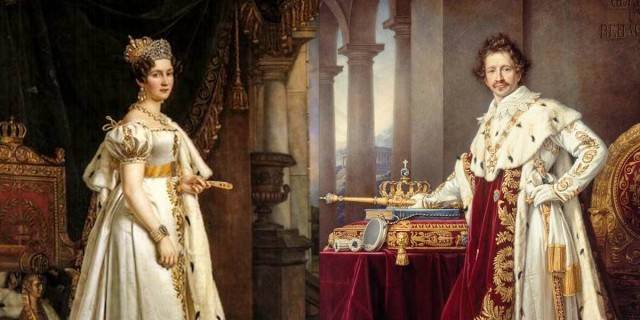 Oktoberfest, the world's largest beer festival, is not confined to its Bavarian roots anymore. From Munich to Canberra, this iconic celebration of beer, culture, and tradition has spread its joy across the globe. The granddaddy of them all, the Munich Oktoberfest, sets the gold standard. Running for over two centuries, it features enormous beer tents, mouthwatering Bavarian cuisine, and vibrant parades. It's a cultural immersion like no other. At its core, it's a celebration of Bavarian heritage and traditions. It originated in Munich in 1810 as a grand public wedding celebration for Crown Prince Ludwig and Princess Therese of Saxony-Hildburghausen. The festival was so beloved that it became an annual tradition, eventually evolving into the Oktoberfest we know today.
Its Canberra equivalent, Oktoberfest Parklands, usually takes place in October, and spans several days. The event is hosted at the picturesque Commonwealth Park, conveniently located in the heart of Canberra.
Significance
Oktoberfest, the world's largest beer festival, is more than just a rollicking good time. It holds deep cultural and historical significance that goes beyond beer steins and pretzels. Let's explore the rich meaning behind this iconic celebration. It is a time for communities to come together. It's a unifying force that transcends age, background, and nationality. People from all walks of life gather to share in the festivities, fostering a sense of unity and camaraderie.
While Oktoberfest began in Munich, it has spread its wings across the world. Cities from Tokyo to Toronto host their own Oktoberfest celebrations, embracing Bavarian culture and bringing people together.
Family-Friendly Entertainment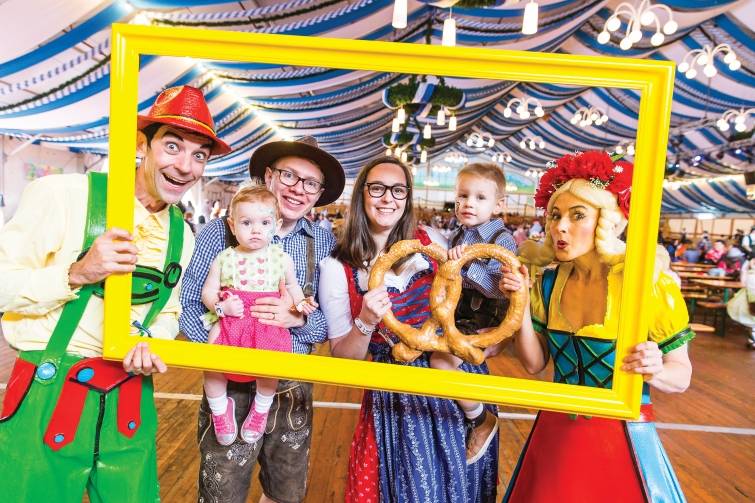 The festivities at Oktoberfest Parklands are ceaseless. Expect live music, energetic dance performances, and even traditional Bavarian games. It's an event where the whole family can have a blast. Oktoberfest Parklands is designed to be family-friendly, with activities to entertain the kids so parents can enjoy the festival to the fullest. Children can enjoy amusement rides, games, and parades, making it an inclusive celebration for all ages.
Winemakers enter their best creations to be judged by a panel of experts, including experienced sommeliers, winemakers, and industry professionals. Wines are evaluated based on various criteria, including appearance, aroma, taste, and overall quality. The results provide valuable insights into the latest trends in winemaking. It allowing attendees to explore cutting-edge innovations and classic expressions of different varietals.
Food and Drinks
Of course, beer plays a significant role in Oktoberfest. The festival showcases some of the finest German brews, adhering to strict quality standards. Bavarian cuisine also takes center stage, with delectable offerings like bratwurst, pretzels, and sauerkraut, adding to the gastronomic delight.
Canberra boasts an array of food venues that pair perfectly with beer. From hearty pub fare to international cuisine, you'll find options that complement your beer selection. Be sure to check out local recommendations for the ultimate beer and food pairing experience.
Indulge in the delectable flavours of Germany with a variety of Canberra food stalls offering bratwurst, pretzels, schnitzels, and more. And, naturally, there's an impressive selection of German beers to accompany your culinary delights.
Canberra Brewery Tours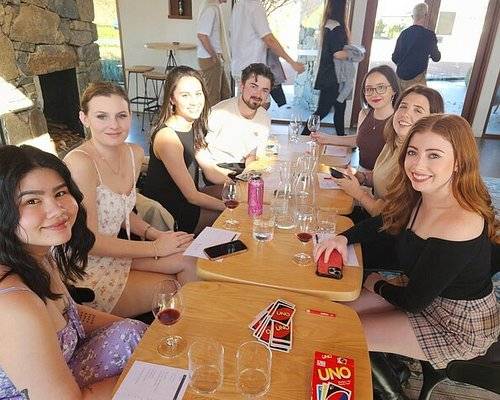 Oktoberfest is not only a cultural event but also an economic powerhouse. It boosts the local economy by generating revenue through tourism, hospitality, and the sale of traditional Bavarian goods. Some Oktoberfest events incorporate charitable elements, donating proceeds to local causes and organizations. It's a reminder that amidst the revelry, there's room for generosity and giving back to the community.
As you revel in the festivities of Oktoberfest Parklands, consider extending your beer experience by exploring Canberra's breweries. A brewery tour is a fantastic way to discover the local beer scene and appreciate the craft behind your favorite brews.
Tickets and dress code
Tickets are typically available online and at the gate. To secure your spot and stay updated on ticket prices and availability, visit the official Oktoberfest Parklands website.
While there's no strict dress code; for many, Oktoberfest is a chance to embrace Bavarian fashion. Visitors don lederhosen and dirndls, not just as costumes but as a nod to tradition and a way to fully immerse themselves in the experience.
Global Appreciation of German Culture
Oktoberfest is an opportunity for people around the world to appreciate and engage with German culture. It introduces them to German food, music, and traditions, fostering cross-cultural understanding.
Oktoberfest Parklands in Canberra is an exhilarating celebration of German culture, offering entertainment, delectable food, and an opportunity to savor a taste of Bavaria right in the heart of Australia's capital. So, gather your friends and family, put on your lederhosen, and get ready for an unforgettable experience at Oktoberfest Parklands. Prost!