When it comes to wine, South Africa's Plettenberg Bay (Plett) and the Canberra region are emerging stars in the world of New World wines. While these regions may not have the centuries-old traditions of wine production like their European counterparts, they are gaining recognition for their unique flavors and high-quality wines. In this article, we'll take a straightforward look at the Plettenberg Bay Wine Region in South Africa and compare it to the wineries in Canberra, Australia.
Plettenberg Bay Wine Region: South African Flair
Plettenberg Bay, situated along South Africa's Garden Route, is a picturesque coastal region known for its stunning landscapes and increasingly notable wine production. Here, winemakers harness the temperate maritime climate to create wines that reflect the region's character.
Canberra Wineries: Australian Excellence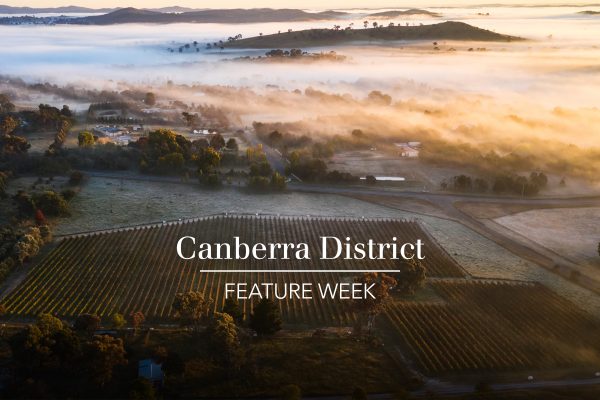 Canberra, Australia's capital, boasts a burgeoning wine scene with a focus on cool-climate wines. Its wineries, like those in the nearby Murrumbateman region, are gaining recognition for their innovative approach to winemaking.
Grapes and Varietals
Plettenberg Bay: Chardonnay and Sauvignon Blanc thrive in Plettenberg Bay's cool climate. These wines are often described as crisp and refreshing, with notes of citrus and tropical fruits.
Canberra: Canberra's cool climate is ideal for producing Riesling, Shiraz, and Cabernet Sauvignon. These wines tend to be more structured, with flavors ranging from floral and fruity to bold and spicy.
Wine Styles
Plettenberg Bay: The wines from this region are often characterized by their bright acidity and fruit-forward profiles. They are well-suited for warm weather and outdoor dining.
Canberra: Canberra's wines are known for their complexity and aging potential. They can be enjoyed both in their youth and after some years of aging, offering a wide range of tasting experiences.
Terroir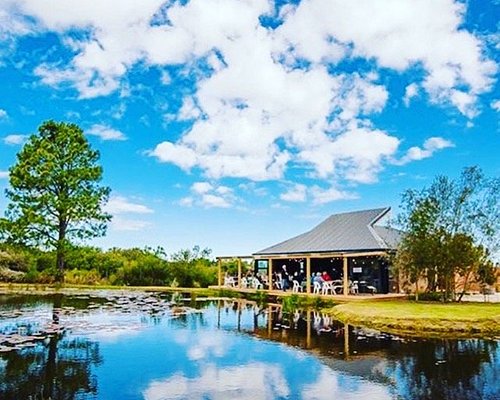 Plettenberg Bay: The unique terroir of Plettenberg Bay, with its oceanic influence, imparts distinct flavors to the wines. You can taste the coastal breezes and the region's rich soils in each glass.
Canberra: Canberra's terroir is marked by its high-altitude vineyards and temperature variations. These factors contribute to the wines' complexity and character.
Winery Experiences
Plettenberg Bay: Wineries in Plettenberg Bay often offer relaxed and scenic tasting experiences. Visitors can enjoy their wines in a laid-back atmosphere, taking in the coastal views.
Canberra: Canberra wineries provide a mix of experiences, from casual tastings to more structured tours. Some even offer fine dining options, allowing visitors to pair their wines with gourmet meals.
Sauvignon Blanc with a Sea Breeze
Another star in Plett's wine lineup is Sauvignon Blanc. The ocean's influence infuses these wines with a subtle sea breeze quality. The Sauvignon Blancs from this region are zesty and refreshing, boasting flavors of green apple and tropical fruits. They're ideal for pairing with seafood, and you can almost taste the ocean with each sip.
Wine Prices
Plettenberg Bay: Many wines from Plettenberg Bay offer great value for money. You can find quality bottles at affordable prices, making them accessible to a wide range of wine enthusiasts.
Canberra: Canberra's wines often come at a slightly higher price point, reflecting the craftsmanship and aging potential of the wines. However, there are still options for budget-conscious consumers.
Méthode Cap Classique: South Africa's Sparkling Delight
No visit to Plett is complete without trying its Méthode Cap Classique (MCC), South Africa's answer to Champagne. These sparkling wines are made using the traditional method and often feature Chardonnay and Pinot Noir grapes. Plett's MCC is renowned for its fine bubbles and elegant, toasty notes.
Wine Tasting in the regions: Laid-Back and Inviting
Plettenberg Bay: Exploring the Plettenberg Bay Wine Region offers a relaxed and scenic experience. You can hop from one winery to another, taking in the breathtaking coastal views along the way.
Canberra: Visiting Canberra wineries provides a diverse range of experiences. You can enjoy the serene landscapes of the Murrumbateman region, participate in guided tours, and even indulge in gourmet meals at some establishments.
Pairing Plett Wines with Food: Simple Pleasures
When it comes to pairing Plett wines with food, keep it simple. Think fresh seafood straight from the ocean, like prawns, oysters, or grilled fish. A picnic with local cheeses, olives, and a baguette is another delightful way to enjoy these wines. Plett's wines are all about enhancing everyday moments.
In Plett, you'll find that wine is not about snobbery or complex terminology. It's about relaxation, enjoyment, and the simple pleasure of sipping a well-made glass of wine while soaking in the natural beauty that surrounds you. South Africa's New World wines, especially those from the Plett Wine Region, are a testament to the country's ability to produce wines that are easygoing yet high in quality. So, the next time you're in South Africa, take a detour to Plett and experience the laid-back charm of this emerging wine region.
Wineries to Visit in Plett
Plettenvale Wines: A family-run winery that offers a warm welcome and stunning views of the surrounding mountains. Their Chardonnay and Sauvignon Blanc are top picks.
Newstead Lund Family Vineyards: A boutique winery with a relaxed atmosphere. Their Pinot Noir is a must-try, and they often host picnics and events.
Bramon Wine Estate: Known for pioneering the Plett wine scene, Bramon specializes in sparkling MCC. Their wines are best enjoyed on their charming deck