Canberra, often overlooked as a wine region, has started to gain recognition for its exceptional wineries and diverse wine styles. With its cool climate, distinct terroir, and award-winning wines, Canberra has become a destination for wine enthusiasts seeking unique and refined tasting experiences. In this article, we will explore the delights of a Canberra winery tour and compare the wine styles between Canberra and Honolulu, uncovering the nuances that make each region special.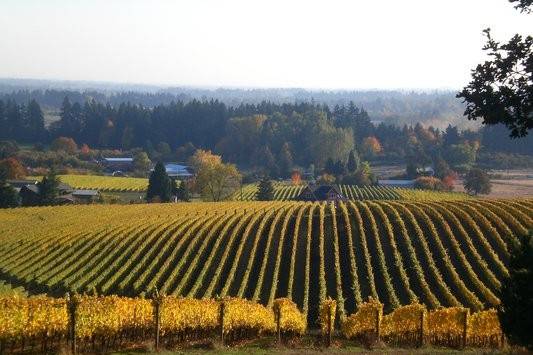 When it comes to Australian wine regions, Canberra may not be the first place that comes to mind. However, this region is quickly gaining a reputation for its exceptional wines. Canberra's wine region is characterized by its terroir, which encompasses the environmental factors that influence wine production. The region boasts a cool climate, granite and volcanic soils, and an altitude range of 300 to 800 meters above sea level, creating the ideal conditions for growing high-quality grapes.
Visitors to Canberra will be pleasantly surprised by the abundance of wineries located just a short drive away from the city center. Within a 30 to 40-minute drive, you can discover picturesque estates and award-winning wineries offering a diverse range of wines to tantalize your taste buds. To make the most of your visit, consider joining one of Canberra's wine tours, such as Van du Vin, which offers half or full-day tours led by knowledgeable guides who are passionate about the region's grapes.
Shaw Wines: A Family-Owned Delight
One of the top producers in Canberra, Shaw Wines, is a proud family-owned and operated winery. Known for their multi-award-winning wines, including Riesling, Merlot, Malbec, Shiraz, Semillon, and the renowned Cabernet Sauvignon, Shaw Wines offers a truly indulgent tasting experience. Set amidst a tranquil estate, visitors can enjoy tastings with a cheese platter by the cozy fire or on the balcony overlooking the vineyards. For an unforgettable group experience, the Shaw Experience offers a luxury private jet flight from Sydney to Canberra, followed by a scenic helicopter flight to Shaw Wines for a day of pure indulgence.
Clonakilla: A Canberra Icon
Clonakilla is a winery that has garnered praise and recognition from wine critics and enthusiasts alike. With their flagship wine, the Shiraz Viognier, being hailed as an icon wine and one of the best in Australia, Clonakilla has solidified its place as a Canberra icon. The blend of Shiraz and Viognier creates a wine with a smooth, velvety mouthfeel and complex spice notes that are sure to captivate even those who are not typically drawn to Shiraz. A visit to Clonakilla will allow you to explore their vineyard and indulge in a tasting of their finest creations.
Mount Majura Vineyard: A Tempranillo Haven
While Shiraz may be the star of the show in many Canberra wineries, Mount Majura Vineyard stands out for its exceptional Tempranillo. Founded in 1988, Mount Majura Vineyard has embraced this full-bodied grape variety and produces distinct Tempranillos from three different sites within their vineyard. If you're more inclined towards white wines, Mount Majura Vineyard also offers exceptional Rieslings that showcase the region's cool climate and unique terroir. Pair your wine tasting with a cheese platter and indulge in the flavors that Mount Majura Vineyard has to offer.
Collector Wines: A Passion for Canberran Varietals
At Collector Wines, winemaker Alex McKay's passion for Canberran grape varietals shines through in every bottle. With training under Dr. Edward Riek, one of the CSIRO scientists responsible for the Canberra wine boom, and experience at Hardy's winery in the region, McKay's expertise is evident in the consistently excellent wines produced at Collector Wines. Their unique blends have garnered praise from wine critic James Halliday, who describes them as "consistently excellent, their elegance appropriate for their maker." A visit to Collector Wines will allow you to savor their lauded blends and appreciate the craftsmanship behind each bottle.
Murrumbateman Winery: A Haven for Wine Lovers
As one of the oldest wineries in Canberra, Murrumbateman Winery has been producing award-winning wines since 1973. Known for their exceptional Shiraz and Riesling, Murrumbateman Winery also offers a range of alternate varieties, such as Fume Blanc, Malbec, Sangiovese, Cabernet Sauvignon, and Tempranillo. Winemaker Bobbie Makin's passion for experimentation and love for alternate varieties shines through in the diverse selection of wines available. During your visit, keep an eye out for Mollie, the resident winery pooch, and embrace the dog-friendly atmosphere of Murrumbateman Winery.
Exploring the Differences: Canberra vs. Honolulu
While Canberra's wine region is gaining recognition for its cool climate wines and unique terroir, Honolulu, located in Hawaii, offers a completely different wine experience. The climate in Honolulu is warm and tropical, creating a distinct growing environment for grape varieties. The terroir in Honolulu is influenced by volcanic soils, ocean breezes, and ample sunshine, resulting in the production of vibrant and fruit-forward wines.
Honolulu's wineries, such as Island Distillers, Mānoa Honey & Mead, and Mana + Pua – Hawaii, offer a range of wines that showcase the region's tropical flavors and unique terroir. While Canberra is known for its cool climate wines like Riesling and Shiraz, Honolulu's wineries focus on grape varieties that thrive in the warm climate, such as tropical fruit-infused wines and meads.
A Canberra winery tour offers a delightful journey through a hidden gem in the Australian wine scene. With its cool climate, unique terroir, and award-winning wines, Canberra's wineries are making a name for themselves in the wine world. From family-owned establishments like Shaw Wines to iconic wineries like Clonakilla, there is something for every wine enthusiast to discover.
Comparing Canberra to Honolulu, we see the stark differences in wine styles and climates. While Canberra's cool climate wines captivate with their elegance and complexity, Honolulu's warm climate wines offer a vibrant and fruit-forward experience. Both regions have their own unique charms and flavors, making them equally enticing for wine lovers.
Whether you choose to explore the vineyards of Canberra or the wineries of Honolulu, each destination promises a memorable wine tasting experience. So, embark on a Canberra winery tour or venture into the tropical wines of Honolulu, and let your taste buds embark on a journey of discovery.